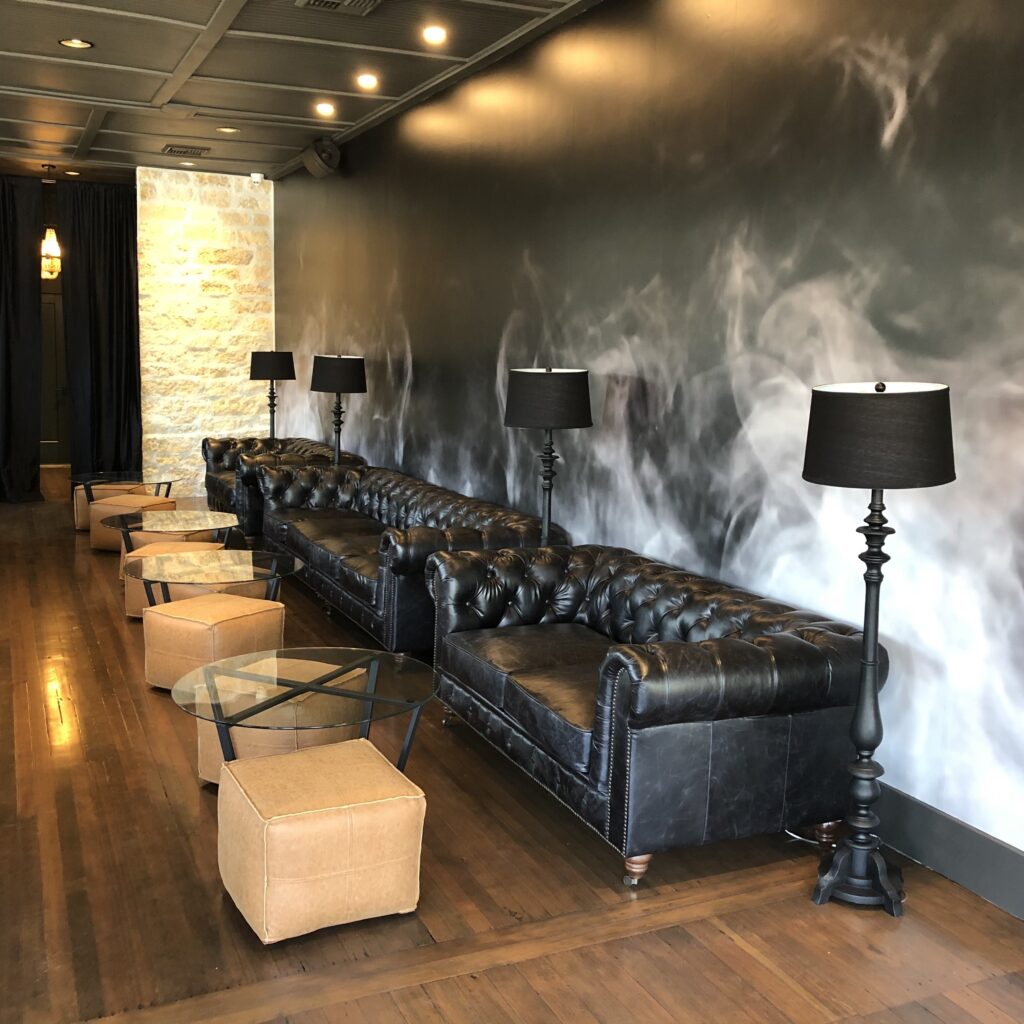 We now offer tasting at two intriguing locations:
Tasting is available daily at our minimum-security location in downtown Paso Robles. Unofficially, we refer to this facility as The Tasting Lounge.
In order to avoid attracting attention, The Tasting Lounge is located in a small historic building in downtown Paso Robles, overlooking City Park. Outward appearances would suggest it is little more than a delightful wine tasting venue in the heart of Paso Robles' vibrant downtown scene. Appearances can be deceiving.

The Tasting Lounge is located at 840 11th Street, Paso Robles. Minimal navigational skills will be needed. We are located at the corner of 11th and Pine, facing the park and across the street from the Park Cinemas. As an added precaution, we recommend standard evasion tactics in case you are followed.

The Tasting Lounge is typically open daily. Posted hours are 11AM to 5:30PM but we stay open a little later on weekends. Walk-ins are welcome if seats are available but to avoid disappointment, please call (805) 221-5921 to make a reservation. It's quite possible someone will pick up. If not, please leave a message and your call will be returned promptly. You may also request a reservation by e-mail: theconspirator@cloakanddaggerwines.com
Tasting is also available by appointment only at Cloak & Dagger Industrial, our top secret production facility in the new Tin City Annex. Reservations are absolutely required.
Cloak & Dagger Industrial is located at 3773 Ruth Way, Suite B, Paso Robles.
Please e-mail your reservation request to info@cloakanddaggerwines.com or call (310) 877-0210.